About Honda Livo
Some follow the herd. Some make their own way. Some are part of the crowd. Some stand apart. Presenting, the New Stylish and fully
BS6 compliant Honda Livo. It's time to not settle for the regular, but Live Life Livo Style!
---
Livo - Colour Specification
HONDA SCOOTER
HONDA BIGWING
HONDA motorcycle
Let's get the joy of buying high-
quality products!
If you have any query regarding our any product please feel free to call us now.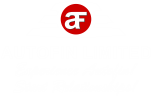 We are authorised dealers for Maruti Suzuki and Honda Motorcycles and Scooters India. We have also partnered with Honda Bigwing, Bull Construction Equipment, Drivezy, an automobile rental service, for self-drive car and bike rentals.
Redwing Head Office
3-6-729, Street No. 12 Main Road Himayath Nagar, Hyderabad–500029.
+91 9701051100
+91 9985550099
Redwing Branches
1-1/6, Saraswathi Nagar Colony, Uppal Ring Road, Hyderabad - 500039.
Redwing Branches
1-2-234/12, Lotus Golden Plaza,
Gagan Mahal, Ashok Nagar,
Hyderabad - 500029.
2-2-58 to 60, Prashanti Arcade, Bagh Amberpet, Hyderabad - 500013.
14-7-27/2, Opp Bhoolaxmi Mata Temple, Muslimjung Bridge Begum Bazar, Hyderabad - 500012.
H. NO. 5-8-198 TO 207 & 207-A, Akira Sikhara Plaza, Jusbagh, Nampally, Opposite Board of Intermediate Office, Hyderabad - 500001
Bigwing Head Office
16-2-741/C/6, Gaddiannaram Main Road, Malakpet, Hyderabad - 500036
+91 9866521879
+91 9703420111
Bigwing Branches
H. No. 3-6-317-318/1 & 3-6-317, 318/1/A, Hyderguda,
Hyderabad, – 500029