AUTOFIN LIMITED is a name that resonates with trust and relationship building in the automobile industry. With more than half a century in the business, the company established in 1963, has spread its magnificence and strength over the entire nation. It is a family business with its third generation holding the reigns and continuing the legacy forward with pride and glory. Autofin Limited is among the top 10 automobile dealers across the nation and has won numerous awards and accolades for its unmatched service and sales quality and volume.
What started as an automobile dealership for Hindustan Motors, has since gone through a long journey of changing brands in automobile dealerships. However, what has remained consistent through the decades is the trust and relationship that the company has built in its clientele and the transport industry. We are authorised dealers for Maruti Suzuki and Honda Motorcycles and Scooters India. We have also partnered with Drivezy, an automobile rental service, for self-drive car and bike rentals.
The Autofin family has grown mightily and expanded its business with 9 outlets of Honda 2 wheelers, 3 outlets or Maruti Suzuki, 1 outlet of NEXA and a successful rental service which is available anywhere across the city. Today, the company has thrived and flourished in several other domains of transport services extending beyond sales to service, insurance, finance and renting of four-wheelers and two-wheelers. We are a leading name in the transport sector and are here to cater to all your personal and commercial transport requirements.
Begin your transport relationship with Autofin Limited today.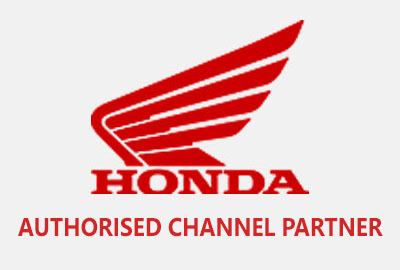 Leave a message, we will get back to you soon
Or feel free to call us directly if you have any query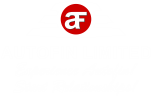 Redwing Head Office
3-6-729, Street No. 12 Main Road Himayath Nagar, Hyderabad–500029.
+91 9701051100
+91 9985550099
Redwing Branches
1-1/6, Saraswathi Nagar Colony, Uppal Ring Road, Hyderabad - 500039.
H.NO.4-7-388,1061-1063 & 389, Esamia Bazar Road, Esamia Bazar, Hyderabad, Hyderabad, Telangana, 500027
H.No.1-9-653, Adikmet Main Road, Vidya Nagar, Hyderabad, Hyderabad, Telangana, 500044
H No 2-3-35/2/NR & 2-3-35/2, Uppal Main Road, Hyderabad, Medchal Malkajgiri, Telangana, 500039
Redwing Branches
1-2-234/12, Lotus Golden Plaza,
Gagan Mahal, Ashok Nagar,
Hyderabad - 500029.
2-2-58 to 60, Prashanti Arcade, Bagh Amberpet, Hyderabad - 500013.
14-7-27/2, Opp Bhoolaxmi Mata Temple, Muslimjung Bridge Begum Bazar, Hyderabad - 500012.
H. NO. 5-8-198 TO 207 & 207-A, Akira Sikhara Plaza, Jusbagh, Nampally, Opposite Board of Intermediate Office, Hyderabad - 500001
Bigwing Head Office
16-2-741/C/6, Gaddiannaram Main Road, Malakpet, Hyderabad - 500036
+91 9866521879
+91 9703420111
Bigwing Branches
H. No. 3-6-317-318/1 & 3-6-317, 318/1/A, Hyderguda,
Hyderabad, – 500029